Company Benefits
NIJ Standard
The ballistic panels have been certified by the highest quality standard for body armor protection in the world: the United States Department of Justice (N.I.J. 0101.06), through tests performed by the HP White Laboratory.
This garment has been designed with the purpose of protecting the user's life when exposed to ballistic threats. This body armor provides high protection for the most demanding missions.
TEST PROCEDURES
NIJ Standard 0101.06, established their test procedures and the correct use of the Soft Armor protection, following these minimum requirement
Impact distance 5m. (IIA, II, IIIA).
Ballistic clay No.1 surface dimensions: 14 x 61 x 61cm.
Impact surface temperature (ballistic clay No.1) 15Cº - 30 Cº.
Number of impacts performed on each panel: 6 impacts.
Minimum space required between each shot: 5cm.
Maximum trauma allowed: 44mm.
Panels subjected to 10 continuous days of washing cycles.
NIJ 0101.06 BALLISTIC STANDARD THREAT LEVELS
Level
Threat
Speed
Weight
Level: II A
Threat:

Cal 9mm FMJ RN 40 S&W FMJ

Speed:

1.225 ft/s - 373 m/s
1.155 ft/s - 352 m/s

Weight:

124gr - 8gr
180gr - 11.7gr

Level: II
Threat:

Cal 9mm FMJ RN .357 Magnum JSP

Speed:

1.305 ft/s - 398 m/s
1.430 ft/s - 436 m/s

Weight:

124gr - 8gr
158gr - 10.2gr

Level: III A
Threat:

.357 SIG FMJ FN .44 Magnum SJHP

Speed:

1.470 ft/s - 448 m/s
1.430 ft/s - 436 m/s

Weight:

125gr - 8.1gr
240gr - 15.6gr

Level: III
Threat:

7.62mm NATO FMJ

Speed:

2.780 ft/s - 847 m/s

Weight:

147gr - 9.6gr

Level: IV
Threat:

.30 (30-06) M2 AP

Speed:

2.880 ft/s - 878 m/s

Weight:

166gr - 10.8gr
ALWAYS TESTING
WITH THE BEST
NIJ/NLECTC APPROVED
TESTING LABORATORIES
BFS (BACK FACE SURFACE TRAUMA
MEASUREMENT)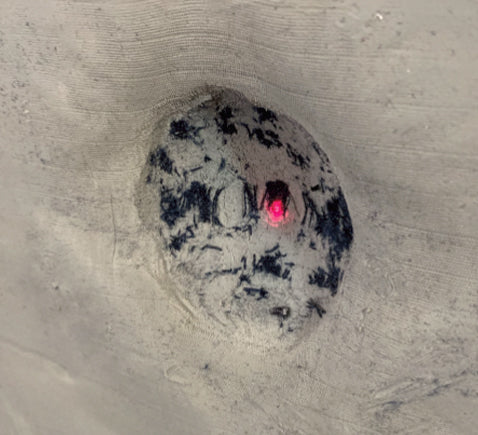 NIJ 0101.06 STANDARD TESTING:
6 SHOTS / CLAY ROME #1
COMPANY BENEFITS
MC-ARMOR STANDARD
WARRANTY
We offer a minimum of 5 years of warranty of the ballistic panels, and 1 year of continuous use of the lining starting from the manufactured date located on the vest label.

TECHNOLOGY
We are always involved in creating amazing and unique products, using high tech materials.
DESIGN
We offer our customers endless product possibilities through a versatile and functional design.
INNOVATION
The total of our value promises in quality, design and technology allow us to develop products with a high degree of innovation that ensures the satisfaction of each of our users.
CERTIFIED QUALITY
Our production is under strict national and international quality controls to ensure optimal user protection.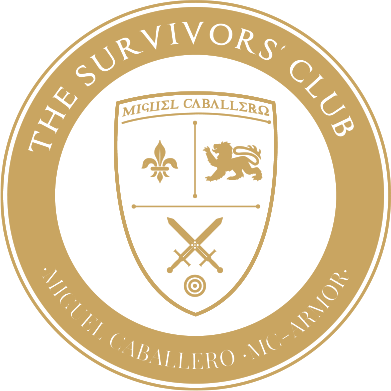 COMPANY BENEFITS
SURVIVOR'S CLUB
1,000,000+ BALLISTIC VESTS
100,000+ MOTORCYCLE VESTS
25,000+ VIP CLIENTS
Our club is dedicated to collecting and communicating the stories of all those users who have survived ballistic threats and accidents with our products. If your armored product is shot in the line of duty and your product is damaged, MC-ARMOR® Miguel Caballero® will replace it free of charge in exchange for your testimony.
Knowledgeable staff, client centric, great product. highly recommended
I very much bless and do recommend and promote this MC Armor company , Shalom to you all
Very stylish and I am looking into the products. Maybe all clothing should be made of this.
Thank you for offering protection to everyone. Highly recommend them!
Very concealable, and lightweight. Superior product!
Perfect fit for a IIIA Concealed vest. Very professionally made.
This product is like nothing I've ever seen before. MC-Amour checked off all the boxes when they came up with low visibility vest. I can't wait to purchase my own.